Handmade, Sacred Geometric Artwork, Made From Paper & Archival Materials.
Sacred Science
Sacred geometric symbols are often used in spiritual practices, meditation, and energy
work to help facilitate healing, balance, and alignment.
ENHANCES POSITIVE ENGERY
Sacred geometric shapes and patterns can create a harmonious energy in a room, promoting peace and balance.

IMPROVES FENG SHUI
Sacred geometry can be used to enhance the Feng Shui of a space, promoting flow and good luck.
INCREASES FOCUS
The use of sacred geometry can help to create a calming and focused environment, ideal for meditation or work.
ENHANCES AESTHETICS
Sacred geometry can add visual interest and beauty to a room, creating a pleasing and aesthetically pleasing environment.

PROMOTES RELAXATION
The use of sacred geometry can create a sense of calm and relaxation, helping to reduce stress and anxiety.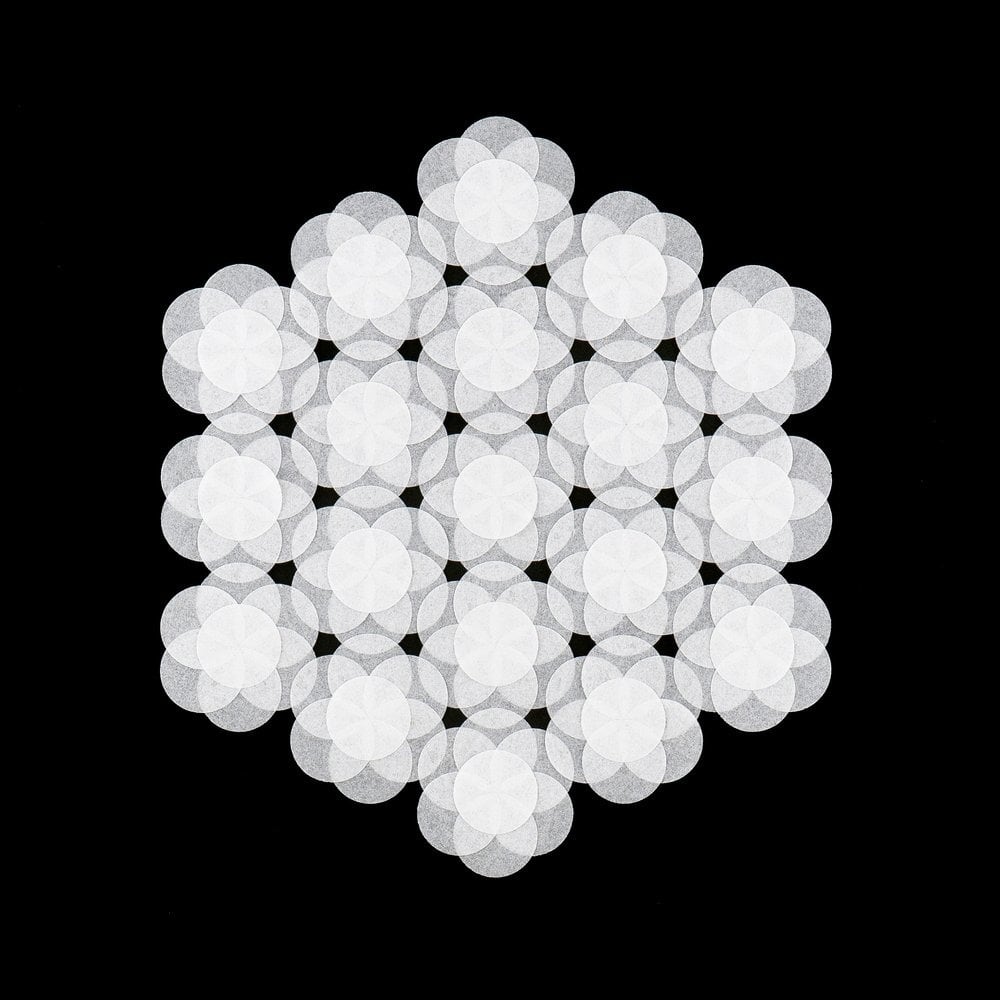 " I have grown fond of blending together the basic tools of paper and transparency to present etheric, yet vibrant arrangements "
- Marcus Fitzgibbons